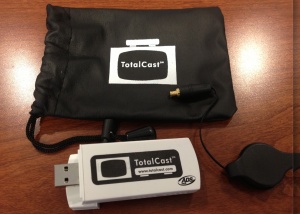 Originally published at http://wraltechwire.com/
by RICK SMITH
RALEIGH, N.C. — A new company being launched by Capitol Broadcasting has developed technology that broadcasters and other content providers can use to deliver live video and audio content to users within geographical areas limited by licensing requirements.
Called TotalCast, the venture is utilizing patented software developed at Capitol dating back to 2007. Patents were awarded in 2013, and Capitol is now seeking to commercialize what it sees as a means to help broadcasters as well as other content providers such as sports leagues to manage where their content goes and who has access to it.
By controlling who has access and where, the Capitol technology could be the solution broadcasters and other companies have been seeking to licensing challenges as well as content control.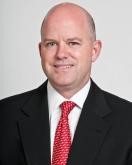 "TotalCast enables more content to go more places on more devices in a trusted way," explained Sam Matheny, vice president of Policy & Innovation for Capitol. He is leading the new company, which is based in downtown Raleigh. "TotalCast ensures that content is delivered only to geographies where it is permitted. "
For example, stations have distribution rights to network and syndicated content only within a specific "designated market area," or DMA. The TotalCast solution is designed to respect DMA boundaries.
The technology includes the means to determine where a user is when he or she tries to access content and whether the individual is authorized to receive programming or information.
"TotalCast is the geo-location decision engine that enables authenticated delivery of live audio and video streams to tablets, smart phones and other OTT [over-the-top] devices. TotalCast provides authentic access to content from mobile devices," Matheny explained.
OTT refers to devices such as DVD players, video game consoles and TVs with built-in capabilities that deliver content (such as the Internet) via wireless to consumers.
More control – and big data
As the Internet grew rapidly and the range of multi-media capable mobile devices enabled by faster networks exploded several years ago, Matheny said Capitol executives foresaw the need to develop solutions that dealt with control and licensing issues.
"Back in 2007 we understood very well that media rights are full of limitations," Matheny said. "Keep in mind, this was before the very first iPhone was even launched. We were well ahead of the market.
"We wanted to put our content on the Internet, but the Internet is typically not limited, and many of our programming partners had concerns. When media companies put their content on the Internet they want to control where it goes and TotalCast solves that problem. "
Capitol also believes that data collected from users will produce benefits for companies that choose to use TotalCast.
"We believe there are several off-shoots from that deserve exploration and they range from applying big data to understand usage patterns, to developing smarter advertising, to creating new types of consumption," Matheny explained. " If we are successful and can build a solution robust enough to support media industry demands, we also believe that new opportunities outside of media will arise that we haven't thought of yet. "
Capitol has a long history of being a pioneer in technology, including the first commercial high-definition television station in 1996, and also has conducted considerable research into mobile TV solutions.
How it works
A summary from the patent sums up how the software works:
"A system and method for delivering geographically restricted content, including but not limited to over-air broadcast programming to a recipient over a computer network, namely the Internet. The content is only delivered over the computer network if the recipient's computer or network device requesting the content over the network is verified to be located in the geographically restricted area."
Added Matheny: "We do this by using terrestrial signals to determine location and then make a decision on whether that location is eligible to receive content."
"Terrestrial signals include cell tower signals, Wi-Fi base station signals, FM radio signals and more… Smart phones use cell tower and Wi-Fi signals to determine location, as well as GPS, so these patents have broad application. "
Commercialization this year?
While the company is just now being announced, testing of the technology has been underway for nearly a year and Capitol already is working with several kinds of companies who are interested in solving the geographic delivery problem.
"We are actively working on partnerships with other companies that are in the distribution chain of multimedia content to mobile devices," Matheny said. "These include encoder companies, digital rights management, application providers, platform providers, media measurement, as well as television and cable companies. "
The testing also has involved a wide variety of firms, and commercial of the use could come later this year.
"We have been and are in trials with multiple national TV networks, measurement companies, MVPD authentication firms, and others," Matheny said.
MVPD refers to multichannel video programming distributor.
"There are several next steps, and we can only go as fast as the industry will allow, but I think you'll see some of our partners launch applications later this year that use TotalCast and our integrated solution for geo-authentication, MVPD authentication and measurement," he added.
StepLeader, a company that develops apps for broadcasters and is a spin-out from Capitol Broadcasting's New Media Group, has worked with Capitol to test the TotalCast solutions.
"StepLeader was the first third party developer to successfully integrate TotalCast into one of their beta apps," Matheny explained. "They helped us prove that our client SDK and cloud based application server approach works outside of our own efforts. Once fully deployed we hope that TV stations that are working with StepLeader will want to use TotalCast.
TotalCast is now available as a software development kit, or SDK, rather than a piece of hardware known as a "dongle" that would be inserted into a device.
The company recently hired a director of technology and is looking to flesh out its management and marketing teams.
Capitol, which is the parent company of WRAL TV, WRAL.com, WRALTechWire and various other properties, is the sole owner of TotalCast.